In Genshin Impact, shields play a large part in combat. With a shield, the weak enemies become more challenging. The tougher monsters and bosses possess powerful elemental shields. As players progress through the game, they need to understand and learn to deal with different shield types and classes of shield-carrying enemies. The more players play, the more they need to understand how to deal with different types of shields and other classes of shield-carrying enemies. In this Genshin Impact guide, players will be instructed to break shields quickly with top strategies.
Genshin Impact Shields: Overview
Genshin Impact has two types of shields, which are Normal shields and Fatui's shields.
Normal Sheilds blocks 100% of damage, so that players cannot damage the HP of an enemy, without first breaking their shield. While they are vulnerable to certain elements, the players can also break these shields, without exploiting those weaknesses. Compared to other elements, right elements will cause twice as much damage to the shield.
There is a slight difference in Fatui's shields. The shields only block a majority of the damage. Players do not have to break it all the way through to kill an enemy. In addition to having weaknesses, Fatui's shield is extremely resistant to all forms of damage not associated with their weaknesses.
Below are the best ways to break specific fields in the game and how to defeat their opponents in a flash.
Elemental Shields
Wooden Shields
Elemental Auras
Geo Shields
Elemental shells
Elemental Shields
Most Abyss Mages use elemental shields. Due to its 100% damage absorption, Pyro cannot be used against Pyro Abyss Mage shields. So far, all of these shields have been destroyed by the Geo element.
Top Strategies
Hydro is vulnerable against Cryo and Electro and Pyro also fights against it.
Pyro is ineffective against Hydro and Electro and Cryo also fights against it.
Electro is unproductive against Cryo and Hydro and Pyro also works against it.
Cryo is also weak against Pyro and Electro works against it.
Wooden Shields
When players first arrived in Teyvat, they are likely to encounter these shields. As they cannot break them with weapons, players must use Pyro to burn them down, in order to attack their enemies more freely. The Overload reaction enhances the assault by speeding up the process.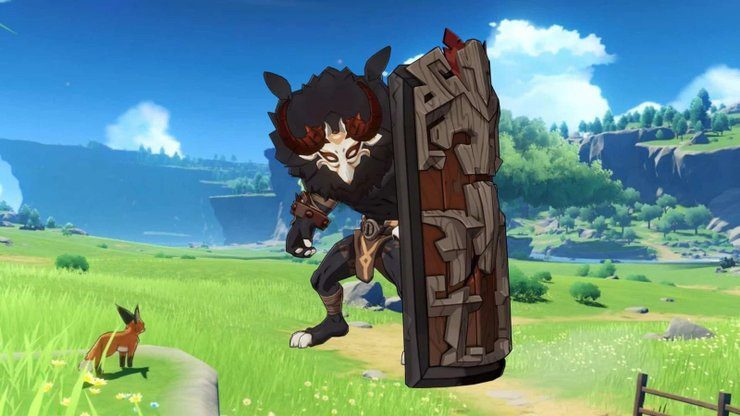 Top Strategies
Ensure that the team contains a Pyro character so that you can destroy the shields.
Burn the shields as often as needed with your elemental skill.
Remember that Pyro and Electro characters are essential when using overload against your enemies
Elemental Auras
So far, we have seen elemental auras in Fatui agents, Lawachurls, & Abyss Heralds. Despite their relative ease of breaking, end game content like the Spiral Abyss requires players to focus their efforts on using the most effective elements against them.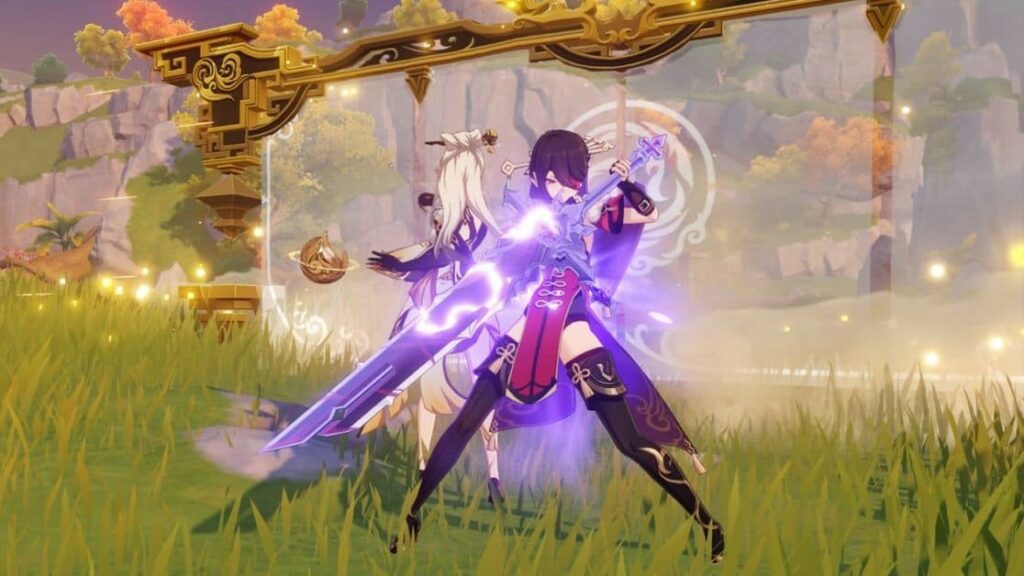 Top Strategies
Choose a character with the same aura element.
Players can then use their basic attacks to destroy the shield.
Geo Shields
Claymores and Geo attacks are the most effective means of destroying these shields. Also, there are light swords that would take forever to break them. In Liyue, this type of shield is used by Hilichurls and Mitachurls.
Top Strategies
Players can break them with claymores and basic attacks.
Players can also use geo characters like Noelle or Ningguang for breaking this shield quickly.
Elemental shells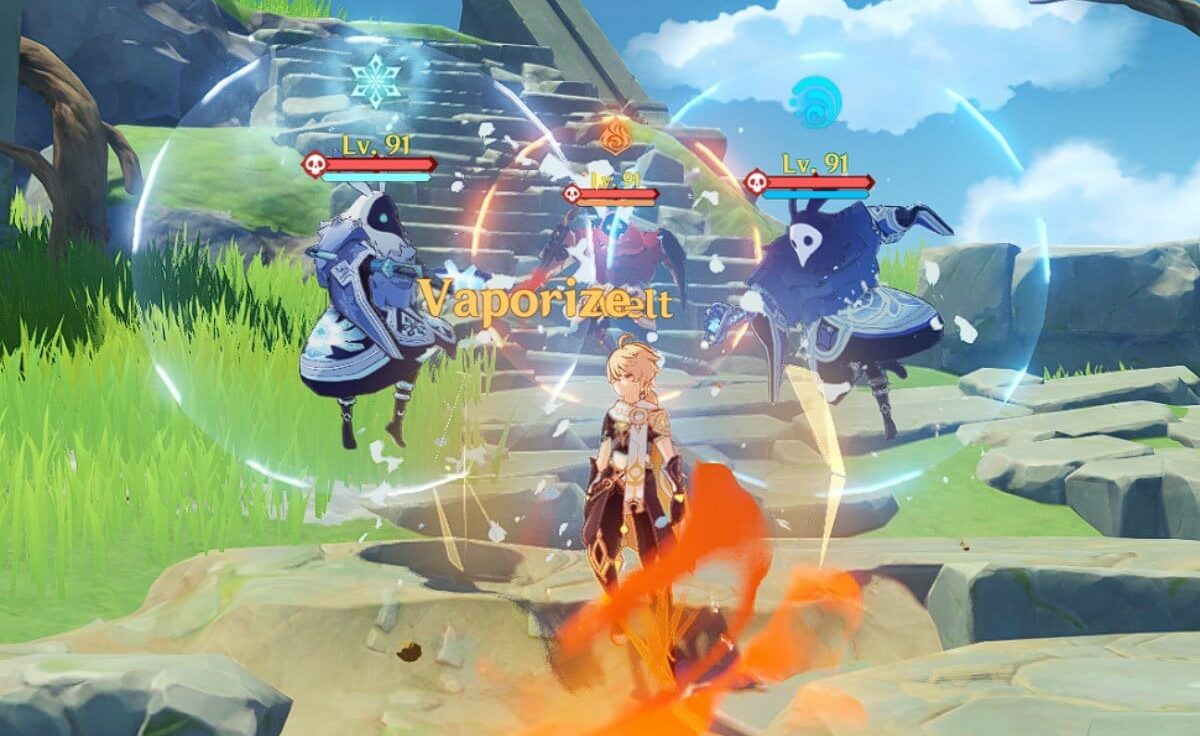 Elemental shells are common in big slimes. These shells are only found in Cryo slimes. They can be broken easily by claymore characters. Light swords, on the other hand, take a little longer. To make things easier, players can use the Pyro element against Cryo shells.
Top Strategies
It is best to equip your party with a claymore user, so players are able to win with simple attacks.
It will be easier for players to defeat Cryo characters, if they have a Pyro in their team.
Final Thoughts
This is what we have to tackle the enemies with shields quickly and successfully. They must follow each and every strategy and make your efforts worthy. Let us break the shields, defeat them and conquer the world of Genshin Impact.