Patch 2.4 of Genshin Impact has brought a new region, Enkanomiya, which is available for players to explore once they have defeated the Abyss Lector Fathomless Flames. Completing the main story arc, travelers will unlock the new island region. In order to unlock The Three Great Martial Trials quest, one must complete the "Entrance to Tokyo" and "The Subterranean Trials of Drake and Serpent" world quests in Genshin Impact. In this guide, we will walk players through "The Three Great Martial Trials", which is a part of the Erebos Secret quest chain.
How to complete The Three Great Martial Trials World Quest in Genshin Impact
To start the quest, head to The Serpent's Heart area during the night and talk to the ghost near the teleport waypoint. After the conversation is over, three new areas will be unlocked and travelers need to complete challenges on all the newly unlocked islands. The three subsequent quests unlocked which can be completed in any order are as follows:
Yachimatahiko's Trial
Yachimatahime's Trial
Kunado's Trial
The three areas are very far away and the only way to reach there is via the Ghostfish portal, which is located near the closest located island to the newly unlocked island regions within the pool.
Jump into the pool and glide towards the middle to investigate the water Evernight. Stay inside the radius of the Ghostfish effect which will lead you to the portal and transport you to the corresponding island. The players can travel to three different floating islands, via three different Ghostfish portals.
1. Yachimatahiko's Trial
When the player lands on Yachimatahiko's Locus, players will see a shadow named Uda. Talk to him and activate the Trial, releasing all of the four Flames of the High Gate. Travelers will be directed to all locations by markers placed on the mini-map.
2. Yachimatahime's Trial
Using the teleport waypoint near the Evernight Temple go to the pool. The pool will help travelers in teleporting to Yachimatahime Locus. Converse with the afterimage named Eki to open the seal and release all four Flames of the High Gate.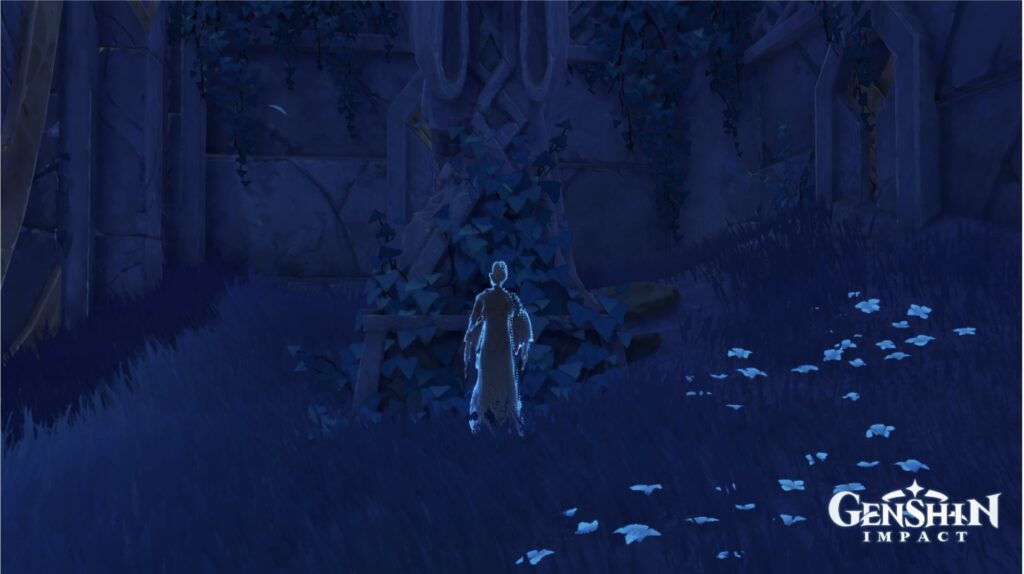 3. Kunado's Trial
Kunado's Trial differs from the other two in the sense that in order to collect flames of the high gate, players will need to activate 4 pyro torches which will spawn 4 waves of enemies including Rifthound Whelps, Abyss Mages, and Abyss Heralds. Defeating the enemies will unlock the statues and travelers will be able to collect all 4 flames.
After completing all three trials go back to the location of Eboshi on the Serpent's Heart island to complete the Erebos Secret quest chain.
Rewards
Completing The Three Great Martial Trials quest in Genshin Impact will reward players with the following:
40 x Primogems
30,000 x Mora
3 x Hero's Wit
6 x Mystic Enhancement Ore
350 x Adventure EXP