Genshin Impact's version 2.5 update is now out, and it includes a new item called the Husk Gem, which is necessary for one of the events. In this piece, we will disclose the ways to obtain husk gems in Genshin Impact.
The Three Realms Gateway Offering is a new event in Version 2.5 that contains a new plot, tasks, and foes. Husk Gems must be collected as part of this event to obtain all of the prizes. Players will require roughly 30 Husk Gems to complete the event.
Husk Gems can be used only during the event in version 2.5
Gamers may be puzzled about where to seek them because they're a new item dropped by a new type of enemy. Here's where players may uncover Husk Gems in the game and get the associated rewards for Genshin Impact's Three Realms Gateway Offering event
Husk Gems are only available through participation in the Three Realms Gateway Offering exploration event, and they are useless outside of it. Players must first finish Chapter 2: Act 3 of the Archon Quest, The Moon-Bathed Deep, and The Still-Flow Water's quests to get access to this event.
The Three RealmsGateway Offering event is only accessible on Enkanomiya for a short period. Enkanomiya may be unlocked by completing the necessary missions listed above and then starting the event. The competition consists of many trials and challenges.
Husk Gems in Genshin Impact: Where to find
Husk Gems may be discovered in Genshin Impact by slaying Shadowy Husks. These are brand-new foes in the form of massive Abyss knights. The Standard Bearer, Line Breaker, and Defender are the three types of Shadowy Husks. Pyro, Hydro, and Cryo elements are used in these variants. They are powerful foes who attack the player by activating a defence mechanism after striking a shielded character. Opening chests guarded by Shadowy Husks can also provide Husk Gems.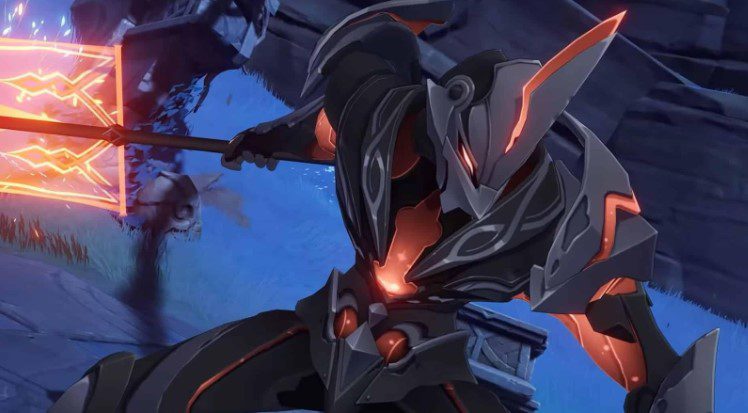 Players should have one DPS unit that counters Pyro (Hydro is the best pick) and one that counters Hydro and Cryo to easily kill Shadowy Husks (Pyro is a good choice, but other elements work too). In Genshin Impact, players should employ Healer units instead of Shielding units to prevent the Shadowy Husks from producing their shields. Players should be able to get Husk Gems rather quickly after that.